re:play: Clinical Strength Hydration Recovery Electrolyte Drink Powder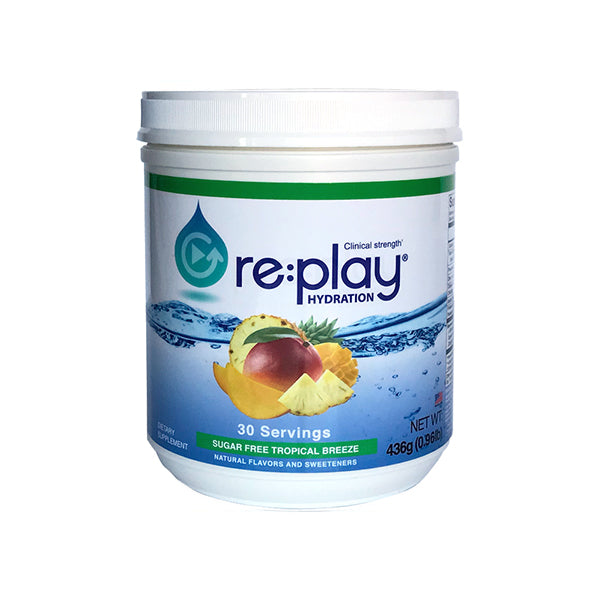 re:play: Clinical Strength Hydration Recovery Electrolyte Drink Powder
re:play contains more electrolytes than any other hydration supplement on the market and is backed by a formula developed from 40 years of scientific research.

The power of a medical IV:

The only oral rehydration solution with an osmolality of 280mOsm/L, which contains the same hydration power as a bag of IV fluid and delivers

four key electrolytes—sodium, chloride, potassium and zinc—straight into your bloodstream to help your body absorb more water and recover faster.
Isotonic delivery system: re:play uses L-glutamine, an amino acid in your intestine, instead of sugar, to transport electrolytes across the intestinal wall efficiently.
More electrolytes, less carbs:

Hydration Health products deliver more electrolytes to your body than any other product on the market without the use of sugar.

Works faster:

Our revolutionary formula uses a non-glucose cotransporter to deliver electrolytes to your body more efficiently.

Sugar free:

No bloating, extra calories, or sugar crash. re:play gives your body only what it needs.

Think more clearly:

Cognitive performance increases when your brain is hydrated. re:play assists with maximum water delivery to all areas of your body so you can perform at peak for longer.