pre:play™ Clinical Strength Hydration—Time-released Caffeinated Energy Drink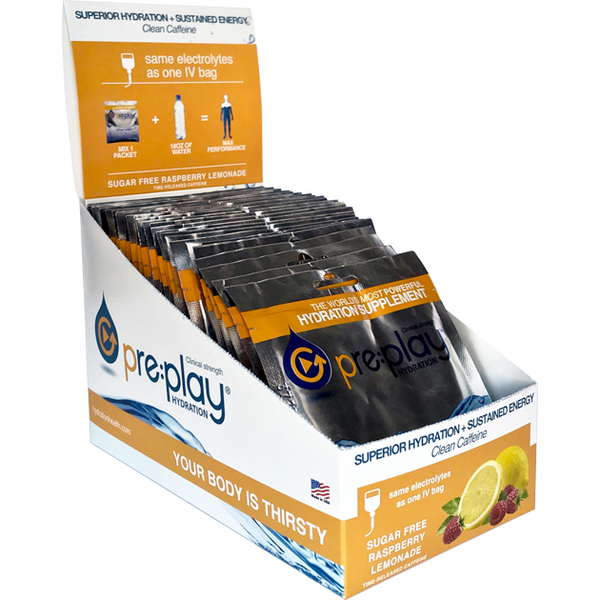 pre:play™ Clinical Strength Hydration—Time-released Caffeinated Energy Drink
pre:play combines clinical strength hydration with time-released energy boost.
Get hydrated. Stay energized: 
p

re:play replenishes your body with the revolutionary Hydration Health electrolyte formula, and charges your physical game with time-released energy.

No sugar, no energy crash!



Why it's better:

All Hydration Health products use an innovative formula that allows electrolytes to be delivered across the intestinal wall without the use of carbohydrate-ridden glucose.
Absorbs faster. Retain longer: 

Keeping you hydrated no matter the circumstance.

Store-bought sports drinks are packed full of electrolytes, but what they don't mention is how they plan to deliver those electrolytes into your system.
The ingredients don't lie:  

Most use glucose, aka sugar, to transport the electrolytes through your abdominal wall and into your bloodstream. Any energy boost you get comes with a heap of sugar, which means bloating and a sugar crash—no way for you to reach peak performance.
The most powerful hydration supplement in the world:
No other product on the market can boast a 3:1 ratio of this amino acid molecule to electrolytes.